This article appeared in the Canterbury Times on 13 March 2014 and is reproduced here by kind permission of KRN Media.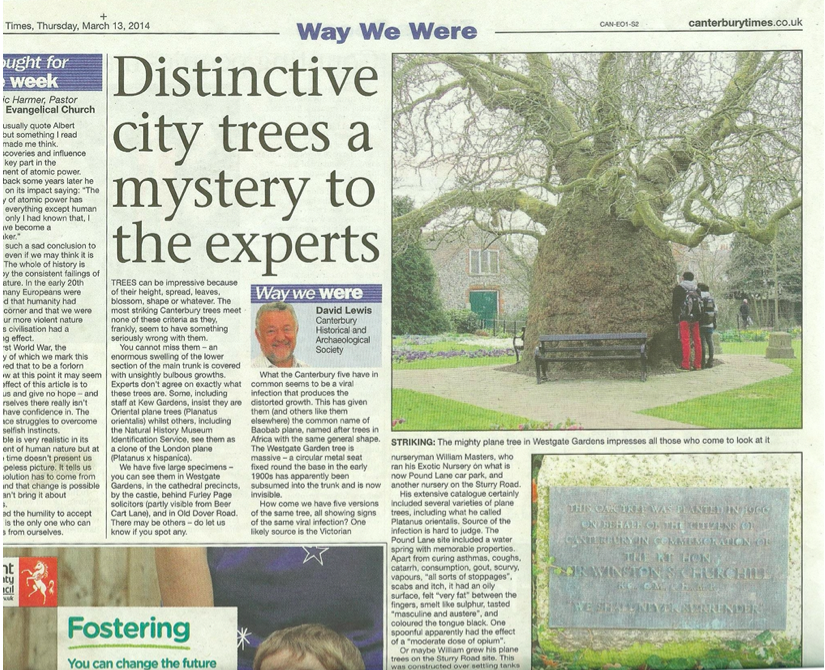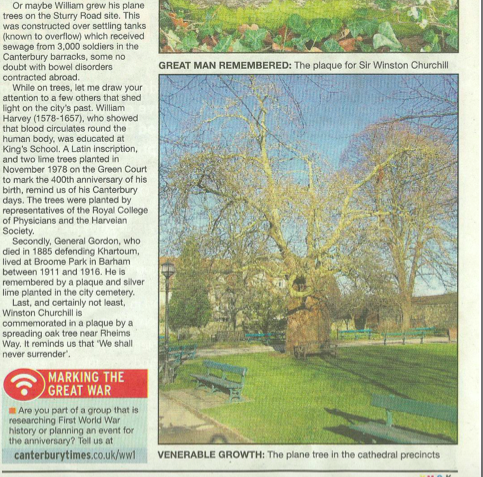 For more on the Canterbury nurseryman William Masters click here
Keywords: baobab plane, William Harvey, General Gordon
Note: One sentence in this piece – referring to General Gordon – has been garbled and is clearly wrong; it was Kitchener who lived in Broome Park. Embarrassed thanks to David Shaw for drawing my attention to this. The query that remains unanswered is who planted the Gordon tree and when.
If any reader knows of a record of the planting this would be of interest.
DL