For the 2023/2024 lecture season talks will be held in person at St Paul's Church CT1 1NH on September 13th 2023, March 13th 2024, April 10th 2024 and May 8th 2024. The location of the church is marked on the following map by a red pin.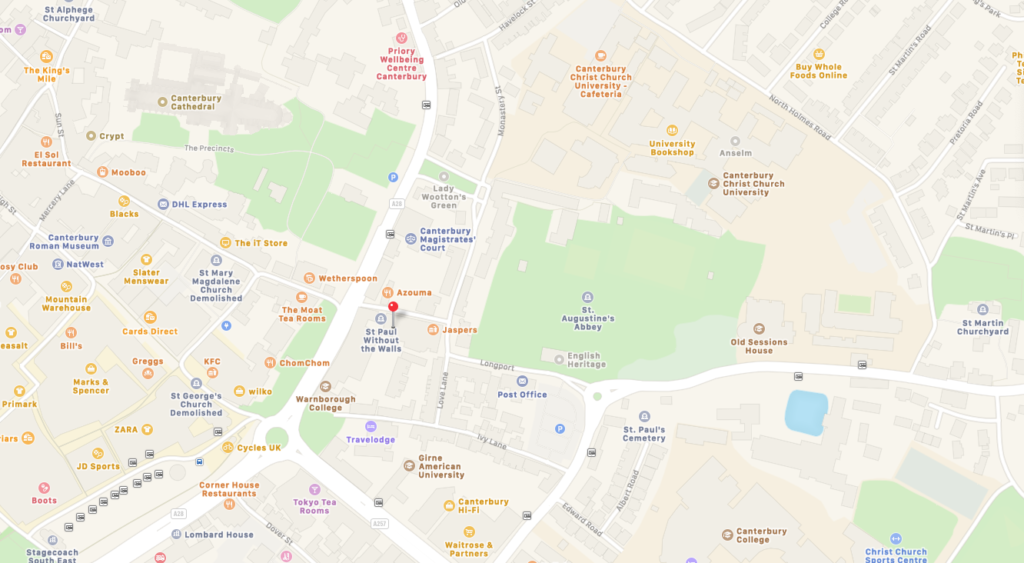 There are a few parking places (free after 6:30pm) available in the road immediately outside the Church. There are car parks close by at Queningate and Longport.
You can read more about the history of St Paul's Church by clicking here.
Other lectures (second Wednesdays of the month in October to December 2023 and January to February 2024) will be held via zoom.
Previously face to face lectures were held at Christ Church University.
Most CHAS lectures were held in the Newton lecture theatre Ng03 on the North Holmes campus of Canterbury Christ Church University.  The map below shows the location of Newton Building.  
Car access to the site is from the North Holmes Road.