History Teacher, Archaeologist, Co-Founder of Canterbury Archaeological Trust, Vice-President of CHAS
---
It is with great sadness that we learned of the death of Lawrence Lyle, the Society's Vice-President for many years and Honorary Member, on 12th December 2019, at the age of 96.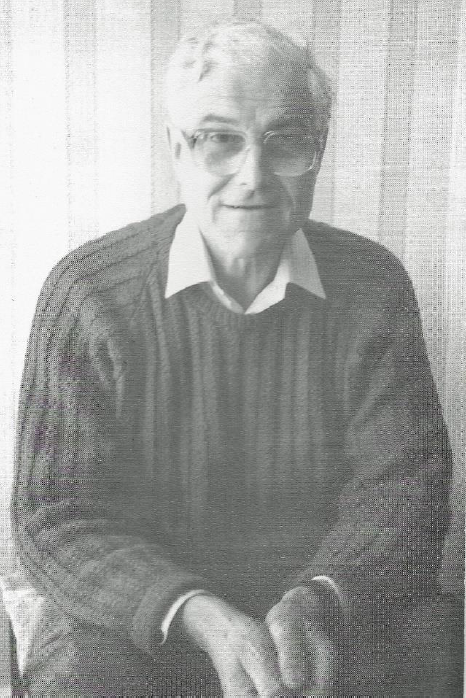 Lawrence was born in Maidstone in 1923 and educated at Maidstone Grammar School and Merton College Oxford. His history studies at Oxford were interrupted World War 2 when he joined the RAF, serving as a nagivator in the Lancaster bombers. He received the Bomber Command Medal for his services. After returning to Oxford to finish his studies he became a teacher, his profession all his working life.
In 1949. he married fellow Oxford graduate, Marjorie, and in 1955 they moved to Canterbury with their young family so that Lawrence could take up the post of Head of History at the SImon Langton Grammar School for Boys, a post he held until his retirement. He is remembered by many former pupils and colleagues as a true gentleman, quietly erudite and notable for his exquisite manners and calm authority.
The Lyles had a lifelong interest in history and archaeology and soon became involved in local Canterbury organisations. When they applied to join the (then) Canterbury Archaeological Society, they were "vetted" by members sent by the Chairman, Dorothy Gardiner, to ensure they were respectable and living in a suitable house! When he died, he and Marjorie were the longest serving members of the Society, having joined in 1956.
It is hard to overestimate the contribution Lawrence has made to this Society and to archaeology in Canterbury. By 1961, he was on the Society's committee and soon became its Hon. Secretary, a post he held until 1984. By 1975, he was working with others to set up a professional archaeological body in Canterbury because, "in spite of the continual and excellent work of the Canterbury Archaeological Society, it has been impossible to excavate and record major sites of sufficient scale to give an adequate picture of their complex historic development." (Part of a statement issued by Lawrence on behalf of the Society). This resulted in the formation of the Canterbury Archaeological Trust (CAT) in 1975. He continued to be involved with the Trust for many years.
His interest and enthusiasm in history and archaeology shone through his life, working for and supporting not only the Society and the Trust but also the Kent Archaeological Society and the Historical Association. In 2013, he was honoured by Her Majesty the Queen when he was awarded and MBE for his services to archaeology and local history.
The words of Paul Bennett, Director of CAT, at Mr. Lyle's funeral are apposite: "His legacy is indelibly printed in bold letters in the history of the city he served with such sustained distinction." The Canterbury Historical and Archaeological Society is honoured and grateful to have had the service and advice of such a distinguished man over so many years.
Ann Chadwick
Chairman, CHAS
February 2020