Isaac Nathan was born in Canterbury in 1790, son of the Jewish cantor at the Canterbury synagogue. The story of his remarkable life touches on royalty, Lord Byron, spying, Australian opera (he wrote the first), Aboriginal music, and the first tram death in the southern hemisphere.
NATHAN-Isaac-with-images-colour

We are grateful to Brian Hogben MA, Dip Loc Hist, MCLIP for researching this little known son of the city, and for preparing this fascinating summary of his findings. Brian was for 25 years on the staff of the Templeman Library, University of Kent, latterly as Humanities Librarian. He has also worked at Canterbury Cathedral Library for which he compiled (jointly) a bibliography of its extensive collection of Oxford Movement material. More recently he catalogued the papers of Dean Farrar in the Cathedral archives.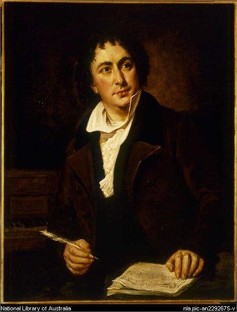 DL