The first image below is a pre WW1 photograph, courtesy of Derek Butler.
It shows Castle Row, incorporating Worthgate Place, as it looked before the First World War. The weatherboarded cottages on the right, looking towards Pin Hill and Canterbury East Station, survived until the Second World War, but Ash and Company's malthouse, the tall building at the end of the cottages, disappeared much earlier. Ash and Co ran the Dane John Brewery which fronted on to St John's Lane, now Marlowe Avenue.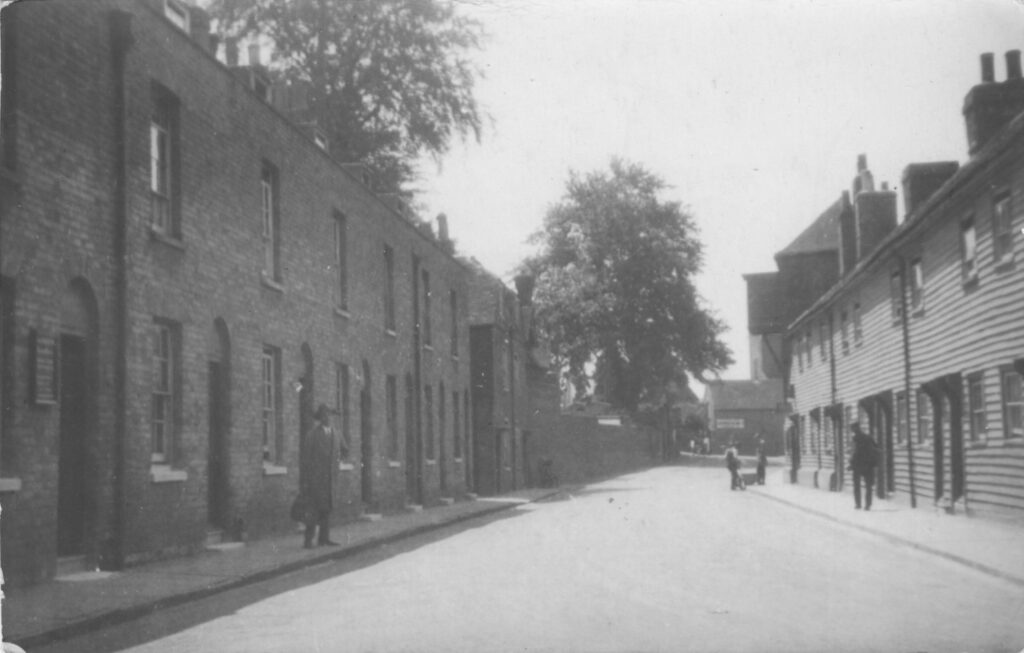 The next photograph (immediately below) is from 1961 (Historic England)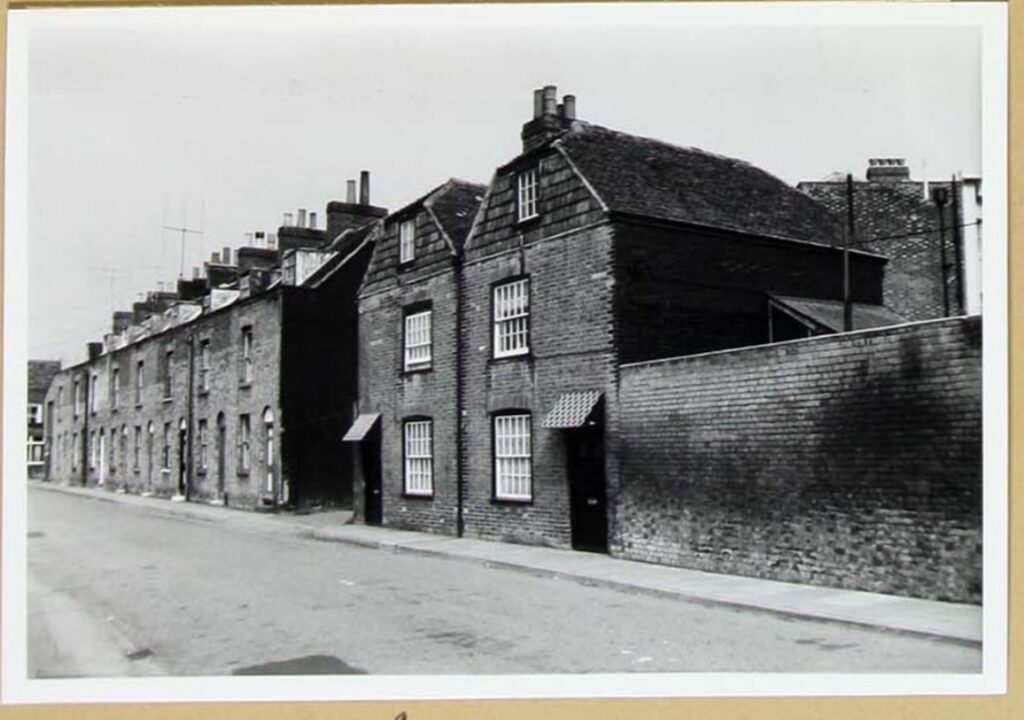 The photograph of Castle Row immediately below was taken in December 1985 or January 1986, very soon after the demolition of the old Walpamur House, which stood opposite Worthgate Place, and was subsequently replaced by the townscape development that is there now.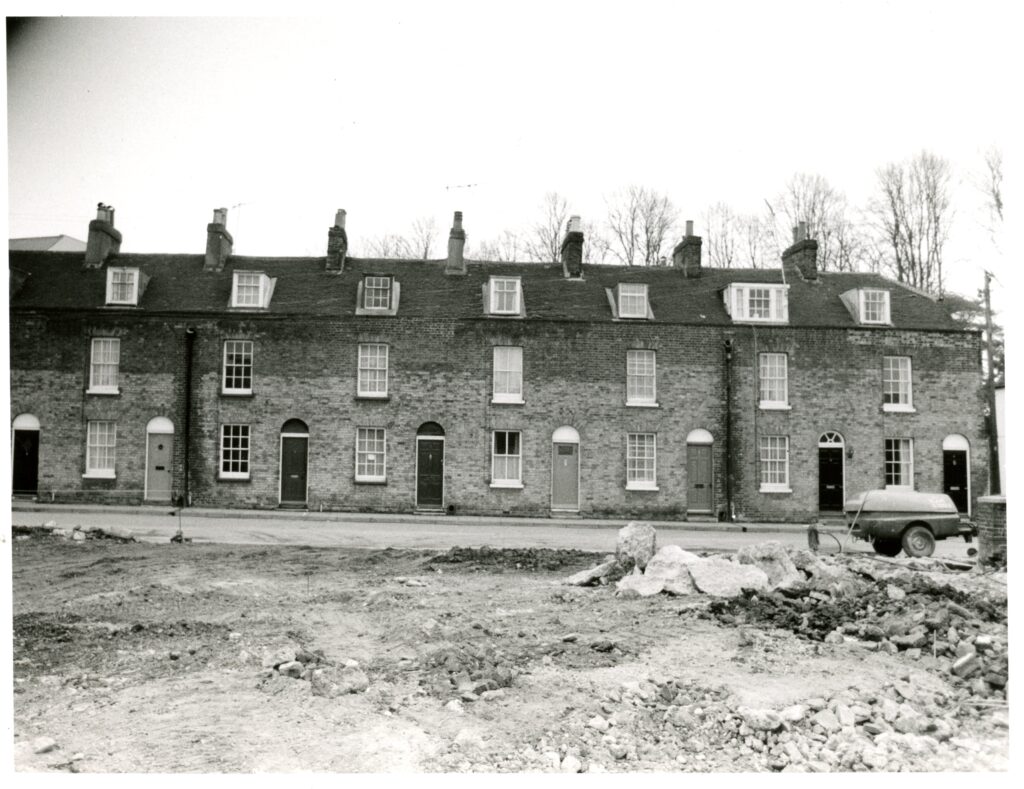 Below is another photograph taken at a similar time.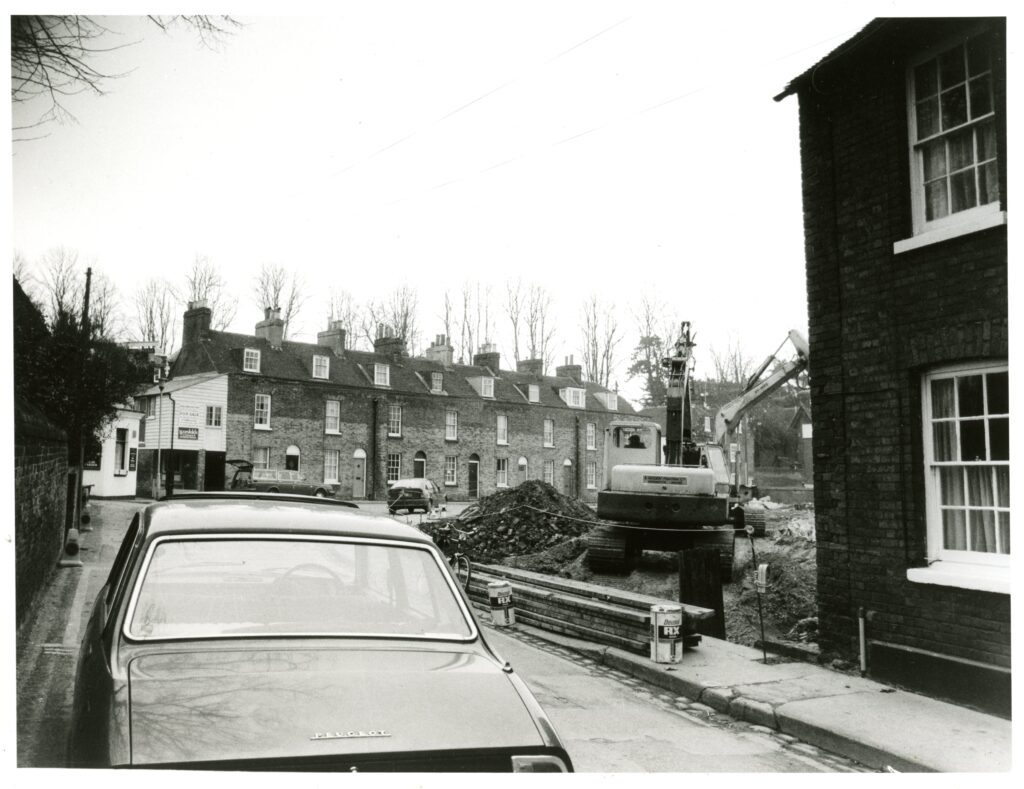 Further below is a copy of the city council pink listed building survey sheet (for one of the houses in Castle Row), of February 1984.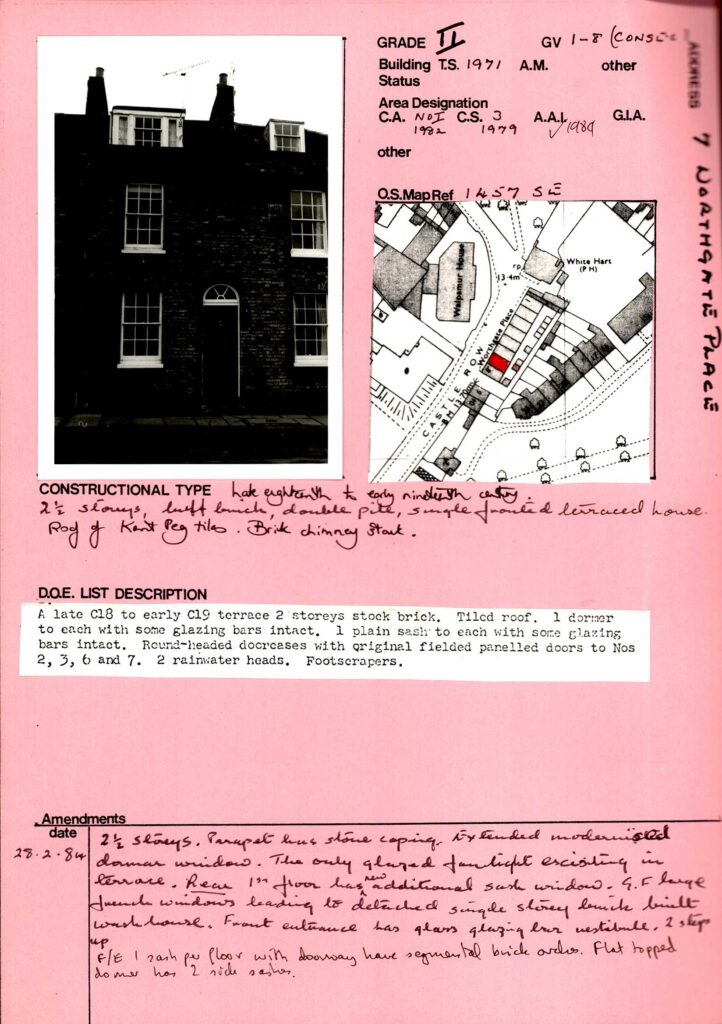 With grateful thanks to Derek Butler and Clive Bowley for images and information used to create this webpage.