The Kent County War memorial lies in the Precincts between the cathedral and the city walls – click sketch map below. It commemorates victims of the First World War. The area was formerly a bowling green.
The memorial was constucted from Portland Stone and unveiled in 1921 (4th August) by Lady Camden. As a county memorial, there were other unsuccessful contenders for its location – including Rochester and Maidestone.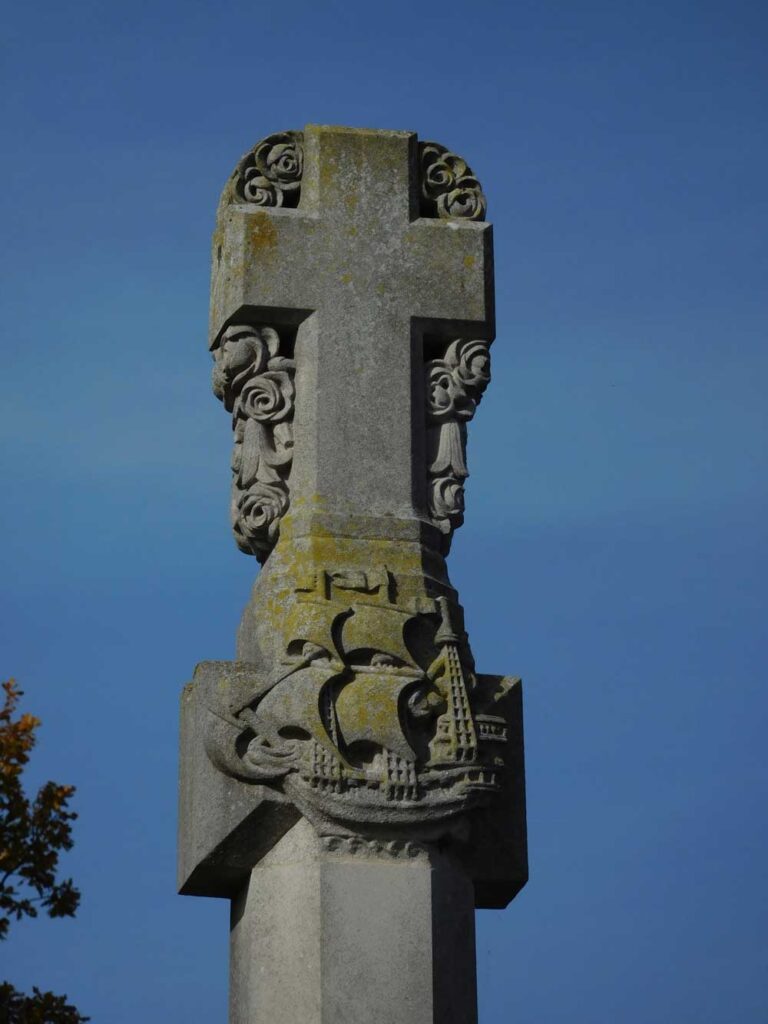 The memorial, designed by Sir Herbert Baker FRIBA RA (1862-1946), stands 6m high amd has a three stepped base and an octagonal base and shaft. The cross is unusual – sometimes referred to as an Ypres cross. It is akin to the cross of Lorraine, but the lower horizontals are stubby and easily missed. What can't be missed are the tumbling mix of roses and lillies – representing England and France – and the billowing warship below on the east face. These details suffered air raid damage during WW2, now restored.
The memorial is Grade II * Listed.