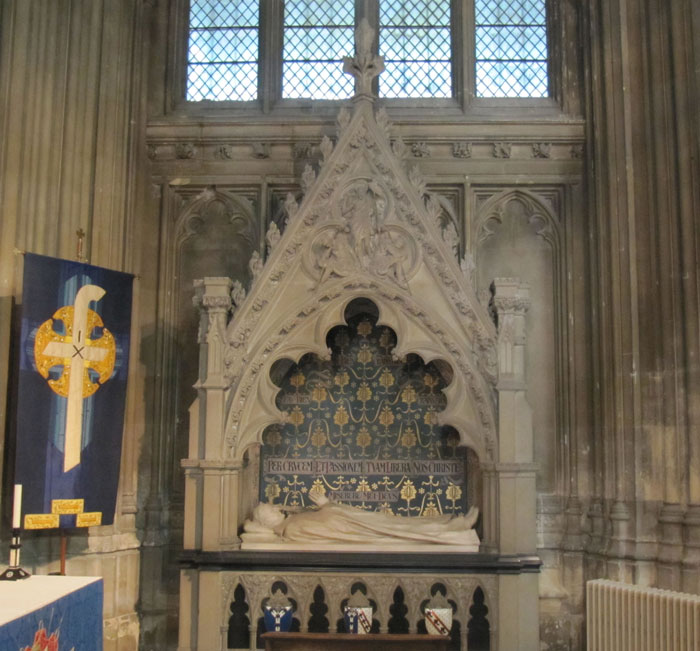 Edward White Benson (1829-1896)
Archbishop of Canterbury (1883-1896) – beneath the NW tower (technically Chapel of St Augustine).
Designed by Thomas Jackson RA; Effigy by Thomas Brock RA.
The revised design in an Early English architecture, was prepared by Mr Jackson. It had a general resemblance to Archbishop Peckam's tomb in the Martyrdom. It was erected over the resting place of the archbishop. The recumbent effigy showing Benson in an attitude of prayer is carved from Carrara Marble. and was described at the time of execution as "a triumph of the sculptor's art". The black stone slab upon which the monument rests is a black marble from Ireland, possibly Kilkenny Marble, a carbon-rich, fine-grained limestone. See here for further details on the Benson family.