On the floor of the Great Cloister are numerous ledger stones. These are named after the large volumes which lay on a shelf, reading desk or ledge. When used to refer to stones the term means slabs that lie flat on the ground or that cover a tomb. The ledger continued to be one of the most popular forms of sepulchral monument until the sinking of new vaults and graves in churches ceased with the 1852 Burial Act.
Many of the ledger slabs were first located within the church building. In 1787, when the nave was repaved, 88 slabs were moved first to the Chapter House and the South West transept. Following restoration work in the chapter house the indents were moved out, mostly to the Great Cloister. To make them fit several were cut down in size and several were "made good" with a cement coating.
The garth (grassed area) of the Great Cloister was cleared of gravestones in the 1930s. Now the garth contains just the grave slabs of three modern archbishops and three deans. Subsequent burials of ashes are recorded on the cloister walls.
The geology of the ledger stones may be a subject of future pages on this website.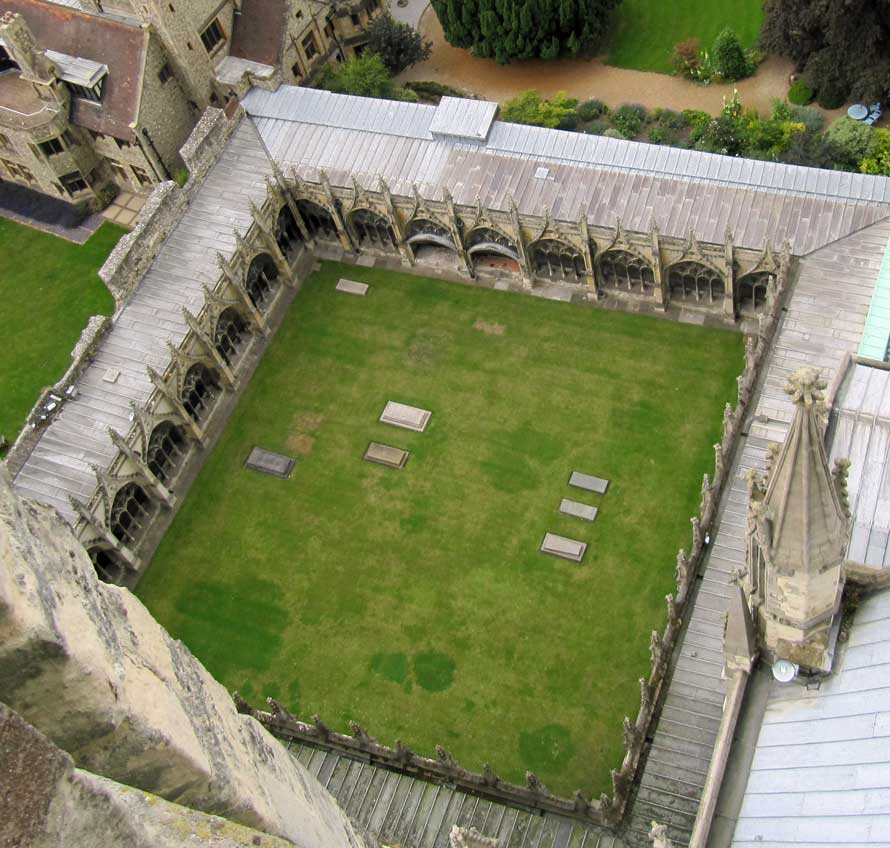 Geoff Downer 2019