ir Arthur Blomfield, the renowned Victorian architect and architect to the cathedral between 1892 and 1897, commented in a report of 1896 "Regarding the building as what may be called a 'shew place' not intended for more than occasional use for any special purpose, I should recommend a pavement of some very good stone such as Hopton wood which is of an agreeable color (sic) and extremely durable." In 1896, the floor of the Chapter House had been described as being in a "rough state", partly paved with comparatively modern memorial slabs and the matrices of medieval brasses relocated from the cathedral building.
The floor of the Chapter House was laid with Hopton Wood Stone at the end of the nineteenth century.
The names and dates of the most recent floor memorials (at the time of the relaying of the Chapter House floor) of people buried within the walls of the Chapter House were inscribed on the paving slabs as nearl as possible to their memorials' positions. These can be seen at the east end of the building. The Dean and Chapter wanted to warm the building and had hot water pipes installed. A further proposed recommendation at the time was that the slabs were relaid on concrete, "for the sake of dryness and warmth".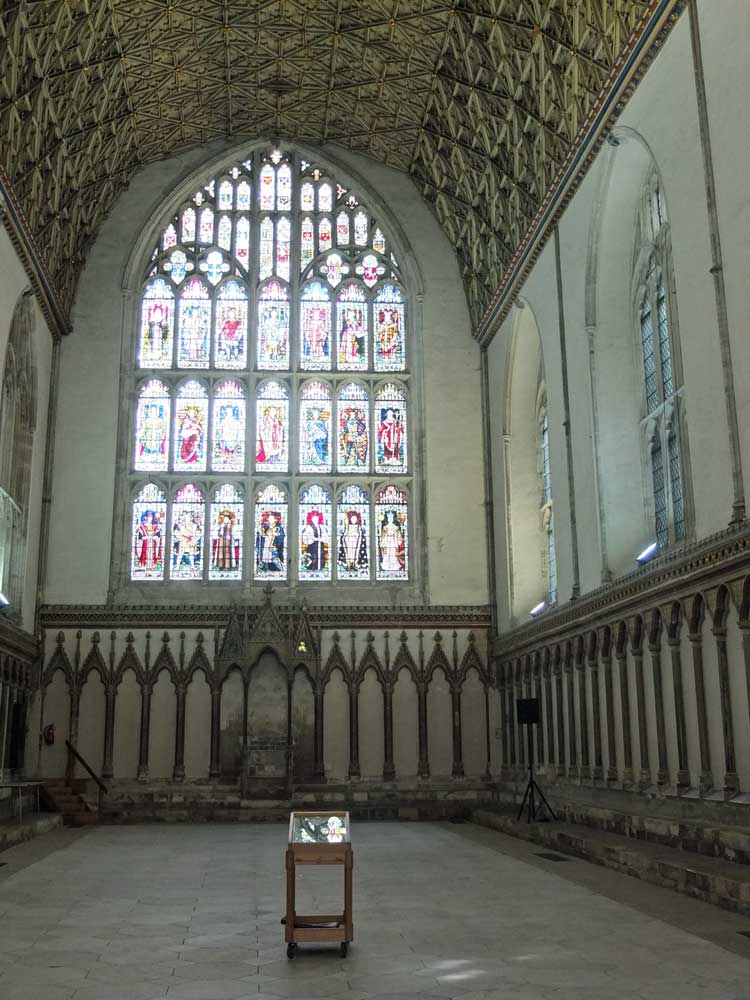 Geoff Downer 2019